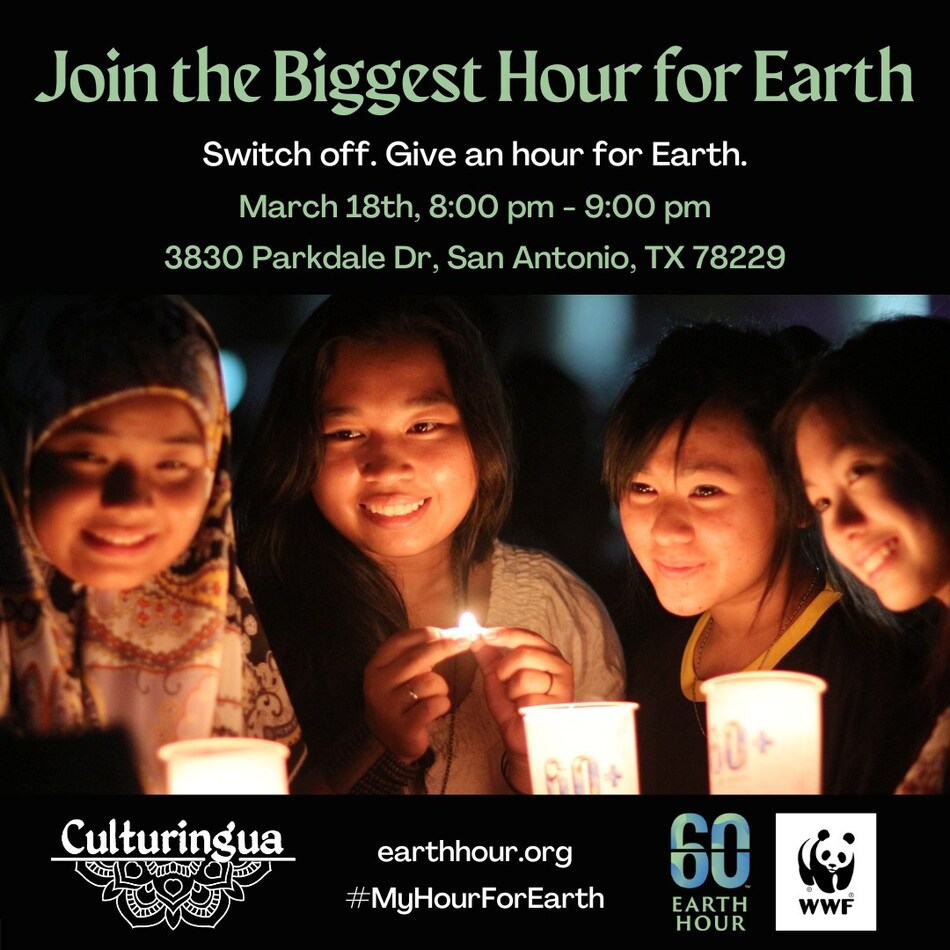 Every year, communities around the globe count down together to celebrate Earth Hour and take one iconic action: switch off the lights. But it is so much more than that. It is a symbol of unity. It is a symbol of hope. It is a demonstration of the power of collective action for our future and the planet's.

Join us for our Earth Hour event this Saturday, March 18th from 8pm-9pm, at 3830 Parkdale Dr, San Antonio, TX 78229 to celebrate our commitment to the climate and our environment.

Visit earthhour.org for more information about Earth Hour 2023.